Eagle Harbor Tennis Park
1850 Eagle Harbor Parkway
Fleming Island, FL 32003
(904) 269 - 2500

USPTA Courtside: http://www.usptaplayer.com/club/EHTP/
(Click here for more information on registerting for Courtside!)

Hours of Operation | Lessons | Staff | Policies | Ball Machine | Clinics | Events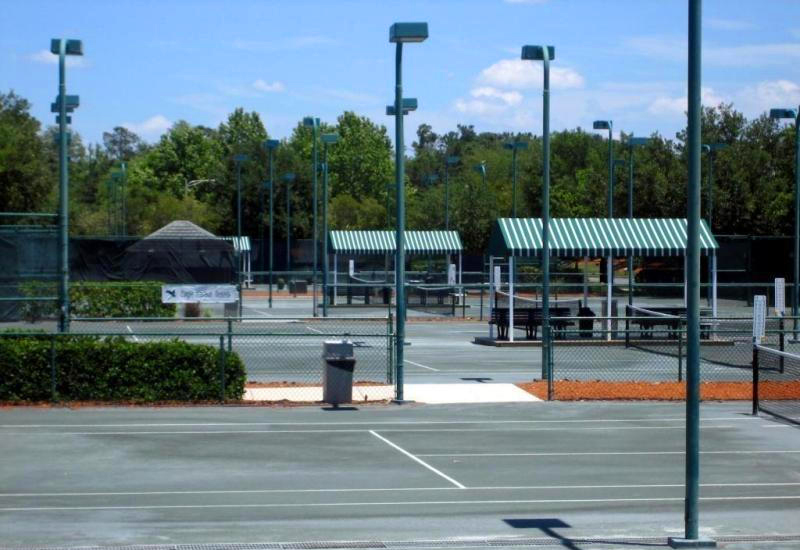 TENNIS SHOP HOURS


Monday-Friday

8 a.m. - 12 p.m. & 3-7 p.m.




Saturday

8 a.m. - 4 p.m.




Sunday

11 a.m. - 4 p.m.





COURT HOURS
8 a.m. - 12 p.m. Daily
3-9:30 p.m. Daily

COURT MAINTENANCE
12-3 p.m. Daily
During these hours, courts may not be
reserved or guaranteed. Walk-on players
should see a Member of the staff to determine
if there are any courts that may be available. Please
note that players should not use a court during this
time unless they have spoken to a staff member.

Gift Certificates
The fastest way to shop for the
tennis player on your list!
Good on merchandise or lessons.
Private Lessons
Members:
1-hour lesson: $60
1/2-hour lesson: $35
(with Director of Tennis: $65/hour or $35/half-hour.)
Non-Members:
1-hour lesson: $65
1/2-hour lesson: $40
(with Director of Tennis: $70/hour or $40/half hour.)
EAGLE HARBOR TENNIS POLICIES

CLICK HERE
to download the complete Swim & Tennis Policies Document.
1. All players should check in at tennis shop before playing.
2. Clinic and Lesson Fees should be paid prior to clinic or lesson. IOU's are not permitted under any circumstance. A $10 late fee will be applied to any payment not made at time services are rendered.
3. Proper Tennis Attire should be worn. No cutoffs or jeans.
4. Only smooth sole Tennis Shoes should be worn. Running shoes and Cross-Training Shoes are not permitted due to risk of injury and damage to courts.
5. Proper Court Etiquette should be observed at all times.
6. Children under 12 should be supervised by an adult and should not be left unattended. Children are not permitted on the court during a lesson, clinic or match.
7. No food or smoking shall be permitted on the court.
8. Guest Fee is $5 per person per day.
9. A member may make a court reservation up to 1 week in advance.
10. If a member arrives more than 15 minutes late for a reservation, that court will be forfeited if there are others waiting.
11. Bicycles should be parked at Bike Rack located near Court 2. Bicycles should not be left in any other location on tennis grounds.
BALL MACHINE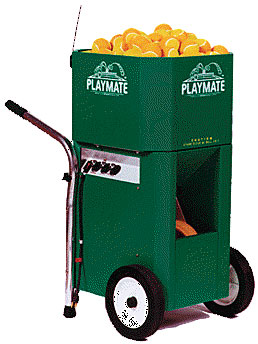 The ball machine is available to Eagle Harbor residents for $6 per hour during normal tennis shop hours.

Call 269-2500 to reserve the machine for one (1) hour maximum.
• Check in at the Tennis Shop with your ID and Amenity number.
• Weekdays – use machine on Court 1 - 10 only.
• Weekends – use machine on Courts 1 - 4.
• Allow one court between the ball machine and a team match.
• Children under the age of 16 must be accompanied by an adult at all times.
• Return machine to the Tennis Shop unless otherwise instructed. Always return the remote.
• When finished, pick up all balls and refill the ball machine for the next user.
• Any problems, please notify the Tennis Shop as soon as possible.