Like Eagle Harbor on Facebook!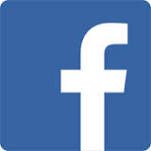 Pool Operating Hours
Starting Monday, September 28th:

Waterfront Park:
Monday - Saturday: 10 a.m. -7 p.m.
Sunday: 11 a.m. -7 p.m.

Swim Park & Creekside Park:
Closed for Fall/Winter Season
_______________________________________________
GOLF COURSE UPDATE
The Golf Course is now open! Click here to view our current rates.
For more information or to book your tee time,
call (904) 269-9300 or email rparr@hamptongolfclubs.com


_____________________________________________________________
RESIDENT SERVICES APPOINTMENTS
Are you a new resident/renter in Eagle Harbor OR are you moving within Eagle Harbor? Need a Passholder Membership? Looking for Boat or RV Storage or Golf Cart Registration? Click here to visit our resident services page for all the information you need!

Remember that all Resident Services requests require an appointment. Set up your appointment today by calling
Waterfront Park at 621-8362.

UPCOMING EVENTS!
______________________________________
OCTOBER NEWSLETTER
Click here to download!


Save The Date!

Kids Monster Bash
Saturday, October 10
|Creekside Lanai | 2-4 p.m.
Celebrate Halloween with
a Kids Monster Bash! This
craft-centered event features
a variety of fall art projects
including pumpkin painting and more! More details including RSVP information will be available in the October edition of Eagle Harbor Living.

Mom & Tot Social Stroll

Friday, October 16th Waterfront Park | 10-11 a.m. Complimentary
As new parents, we know how hard it can be to get out and socialize with your little one. We want to allot a special time
for exactly that! There are key elements to this unique experience. We want to help bring Eagle Harbor parents together to
make new parent and tot friendships with your neighbors. This gives you the opportunity to exchange support, advice and
most importantly laughs! During this quality time your little ones will also have the chance to learn, explore, and socialize through the art of play. We want to be mindful of the temperature and we want to transition the "poolside" Mom & Tot Social to a stroll through
the neighborhood. We want to continue to connect with other parents throughout the fall and winter season
Please RSVP to Waterfront Park at (904) 621-8362.




Sunday, October 25th

12-4 p.m. | Clubhouse
Parking at Fleming Island Elementary | Hayride to and from Clubhouse
Be sure to bring blankets or chairs to sit on and come relax and enjoy! Eagle Harbor is proud to introduce the First
Annual: Fall & Halloween Family Extravaganza!!
We are excited to bring this brand new event to our wonderful community! We will combining of all of your favorite fall and Halloween events and pairing them together with exciting new
activities!! We want to you enjoy all our special events! Rock Wall, Human Hamster Ball, Dunking booth, Bounce Houses, Face Painting, and a local petting zoo: Farm to City Barnyard are just a sneak peek of what all we have in store for you! Our Eagle Harbor staff and volunteers will be assisting with the Arts and Craft area and we will also be providing interactive activities every hour such as "Pie the Lifeguard", Mummy Contest, Horse Shoes and more! There will also be an array of vendors from our local community. Come prepared to shop, eat and even buy a pumpkin from our pumpkin patch!!
Pumpkin Carving Contest:
We want to see how creative you can be! Create a
Pumpkin masterpiece and participate in the 2015 Pumpkin Carving Contest! A prize will be awarded to the pumpkin with the most votes at the conclusion of the Family
Extravaganza. To RSVP to participate in the competition, please contact Waterfront Park at (904) 621-8362. Drop off your Carved Pumpkin Creation to the Clubhouse between the hours of 10-11am.
Kids Costume Contest:
Starting at 2pm SHARP our resident children are asked
to join us and show off their costumes! Whether you are
Royalty for a day, the scariest kid on the block, or the
funniest clown in town, our judges want to see it! Winners
and prizes will be awarded for different categories.
To RSVP to participate in the competition, please contact
Waterfront Park at (904) 621-8362.
Volunteers:
We will be looking for student volunteers, 16 years of
age and older, and will be offering community service hours for your participation. Please contact Waterfront Park at (904) 621-8362 if you are interested in volunteer hours.

Wild Wonders Animal Show!
Sunday, November 8th
2 – 3 p.m.
Swim Park: Annex
Ages: 4 & up
$15 per child

Do you love reptiles? If so, the Wild Wonders Animal Show from Middleburg, Florida is perfect for you! The Wild Wonders staff will be at the Annex again on Sunday, November 9 with a live animal show featuring a variety of species including snakes, alligators & more! This interactive event referred to as "Animal Adventures" will allow participants to pet/hold some of the animals if they wish!
Limited spots are available so please RSVP to Waterfront Park at 904-621-8362 no later than Thursday, November 5th.




Semi-Annual Fall Sidewalk Sale!
Saturday, November 14th
7 a.m. -11 a.m.
Fleming Island Elementary School
$25 per table

It's time to dig into your closets and clean out the garage! Eagle Harbor residents will be lining the sidewalks with great bargains at the Fall Sidewalk Sale! Eager shoppers can find great deals on clothing, toys, tools, furniture, books, movies, CDs, jewelry and much more! Tables sell quickly so be sure to register early. A maximum of two tables are permitted per resident and tables are $25 each. Residents may pick up a map from Waterfront Park on Friday, November 13th by 5 p.m. and visit Fleming Island Elementary that evening after 5 p.m. to determine the location of the designated area.
Setup for the Sidewalk Sale will begin bright and early at 6 a.m. and all vehicles must be moved to a designated parking space by 7 a.m. in order for shoppers to safely walk and shop. All residents are responsible for the removal of all unsold items and trash following the sale. Quigley House will be on hand to collect any donations. For additional information and to register for a table with payment, please contact Waterfront Park at 904-621-8362 before Wednesday November 10th.

Scream'n Eagles

Swim Team 2015!
Click here to view the album
More pictures coming soon!
__________________

JOIN OUR INSIDER EMAIL LIST!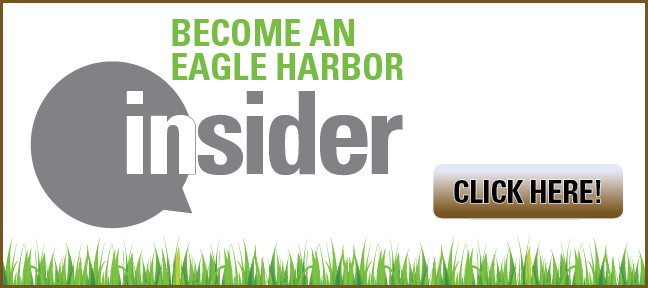 __________________
EAGLE HARBOR IS ON FACEBOOK & TWITTER!
"Like" and Follow our Official Pages Today!


______________________________________

STAY IN THE KNOW!
Want to know what's going on this month?
Click "
Calendar
" above! All of this month's special
events are highlighted in gray. Or, point your mouse
to Swim & Recreation > Upcoming Events!